The Green Sea is fictional body of water located somewhere around the Caucasus Mountains, south of Russia and east/southeast of Chernarus. It is the proper name of the large ocean forming the coast of the ChernarusPlus map.
General
In reality, the Green Sea is likely the Caspian Sea, as evidenced by ArmA II's official launch trailer[1], which appears to show that Chernarus is located on the western side of the Caspian Sea, near Georgia and Russia. An in-game map shows the Green Sea borders Chernarus, Takistan and Russia, while also encapsulating islands such as Lyutyi, Moschnyi and Utes.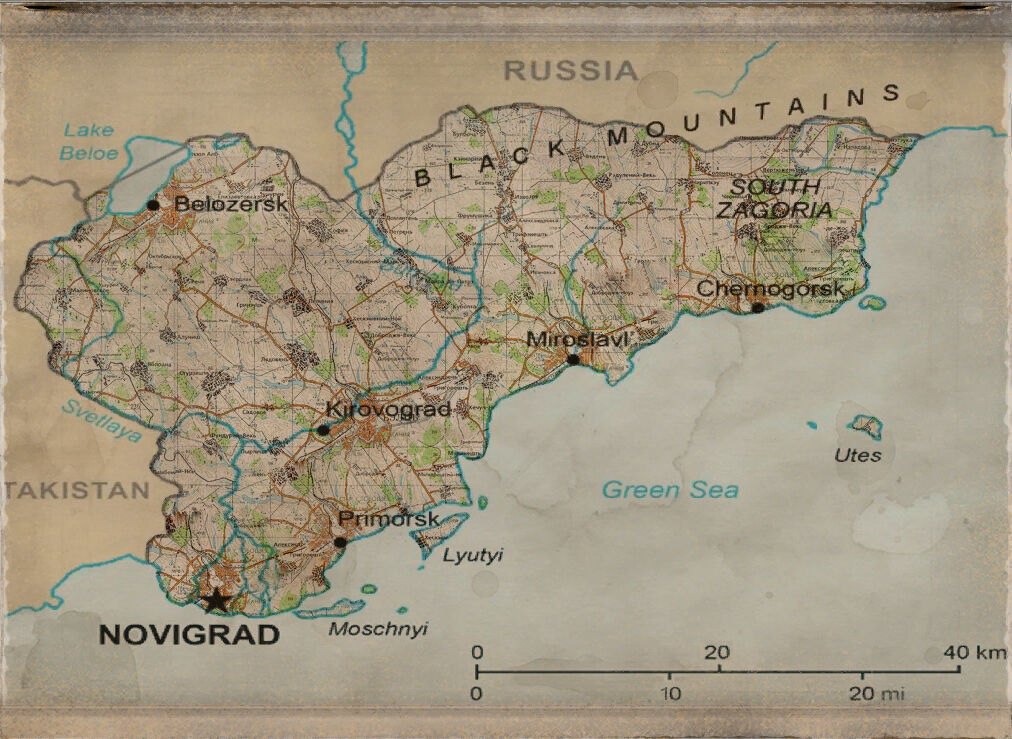 Other references made within ArmA II content shows that additional countries beyond Takistan also share a coastline with the Green Sea, notably Karzeghistan and potentially Ardistan.[2]
Gallery
References