Note: this page covers the Mod version of DayZ; for information on the Standalone, see Airfields.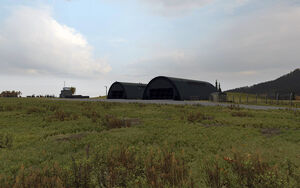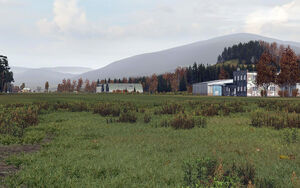 There are three airfields located in Mod:Chernarus.
The Mod:International Airfield (named "Airfield" on the Mod:Map) located in the far north-west also has a military base. The remaining two airstrips are unpaved, one near the south west coast at Mod:Balota, and one in the north east near Mod:Krasnostav.
Every airfield has an airtraffic control tower (or ATC tower). In Balota it can be found to the left of the two hangars on the NW side. In Krasnostav it can be found SE of the two hangars. In Chernarus International Airport the tower can be found infront of the firestation which is to the NW of the six hangars.
The only airfields that contain barracks are both the Chernarus International Airfield and Krasnostav Airstrip
DayZ Info
[
]
Airfields are notorious for housing Bandit groups due to their frequency of players and good loot. Bandits with sniper rifles will often occupy ATCs as sniper nests because of the elevation and scope of view they provide.
Airfield hangars house the same loot as deer stands with a slight lower drop probability. Many players are drawn there due to the best item spawns being in military complexes.