Note: this page covers the Mod version of DayZ; for information on the Standalone, see Warehouses.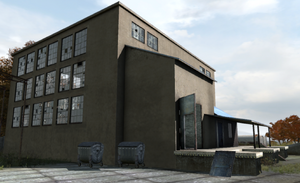 There are many different warehouses found throughout Chernarus. They are along the coast in Mod:Towns and Cities at piers, in factory complexes and at Mod:Airfields.
Warehouses contain various kinds of Mod:Loot and can be an important step in Mod:Vehicle Repair as they commonly contain vehicle replacement parts.
Areas which have warehouses: